Discover Your Perfect Home: Expert Real Estate Services Across Queens
Empowering Your Real Estate Dreams, One Step at a Time - Providing Comprehensive Real Estate Services to Home Buyers and Sellers
Welcome to my Website: Your Trusted Partner in Real Estate Transactions!
Since 2001, I've been dedicated to guiding countless individuals and families through the intricate process of selling and purchasing their homes. Beyond mere transactions, this journey has been about fostering genuine connections with my clients, ensuring their dreams find the perfect home and their investments yield lasting satisfaction.
A Team Approach for Unparalleled Service
When you choose to work with me, you're not just hiring a real estate professional – you're enlisting an entire team of experts, all dedicated to orchestrating a seamless and successful real estate experience. This powerhouse team comprises a Licensed Assistant, a seasoned Real Estate Attorney, a diligent Mortgage/Loan Consultant, reliable Mortgage Lenders, a proficient Front Office staff, meticulous Home Inspectors, creative Home Stagers, and a network of pre-qualified vendors poised to cater to your home's every need.
Navigating the Landscape of Possibilities
Your journey begins with the tools to make informed decisions. Browse through an array of current listings, complete with comprehensive descriptions and captivating photos. Whether you're envisioning a quaint cottage or a sprawling estate, the perfect home is just a click away.
Unlocking the Value of Your Home
Wondering where your current home stands in the market? Request a tailored report that unveils the prices of recently sold properties and those currently available in sought-after areas like Astoria, Cambria Heights, East Elmhurst, Forest Hills, and beyond. This insight arms you with the knowledge to make confident decisions.
Explore a multitude of vibrant neighborhoods, from Jackson Heights to Ridgewood, and from Saint Albans to Whitestone. Whatever your desired location, I'm here to guide you toward a future that feels just right.
Thank you for choosing me as your partner in realizing your real estate aspirations. Let's embark on this exciting journey together and turn your dreams into addresses you'll proudly call home.
So whether you're buying or selling, feel free to contact me and I will be happy to help you with all your real estate needs.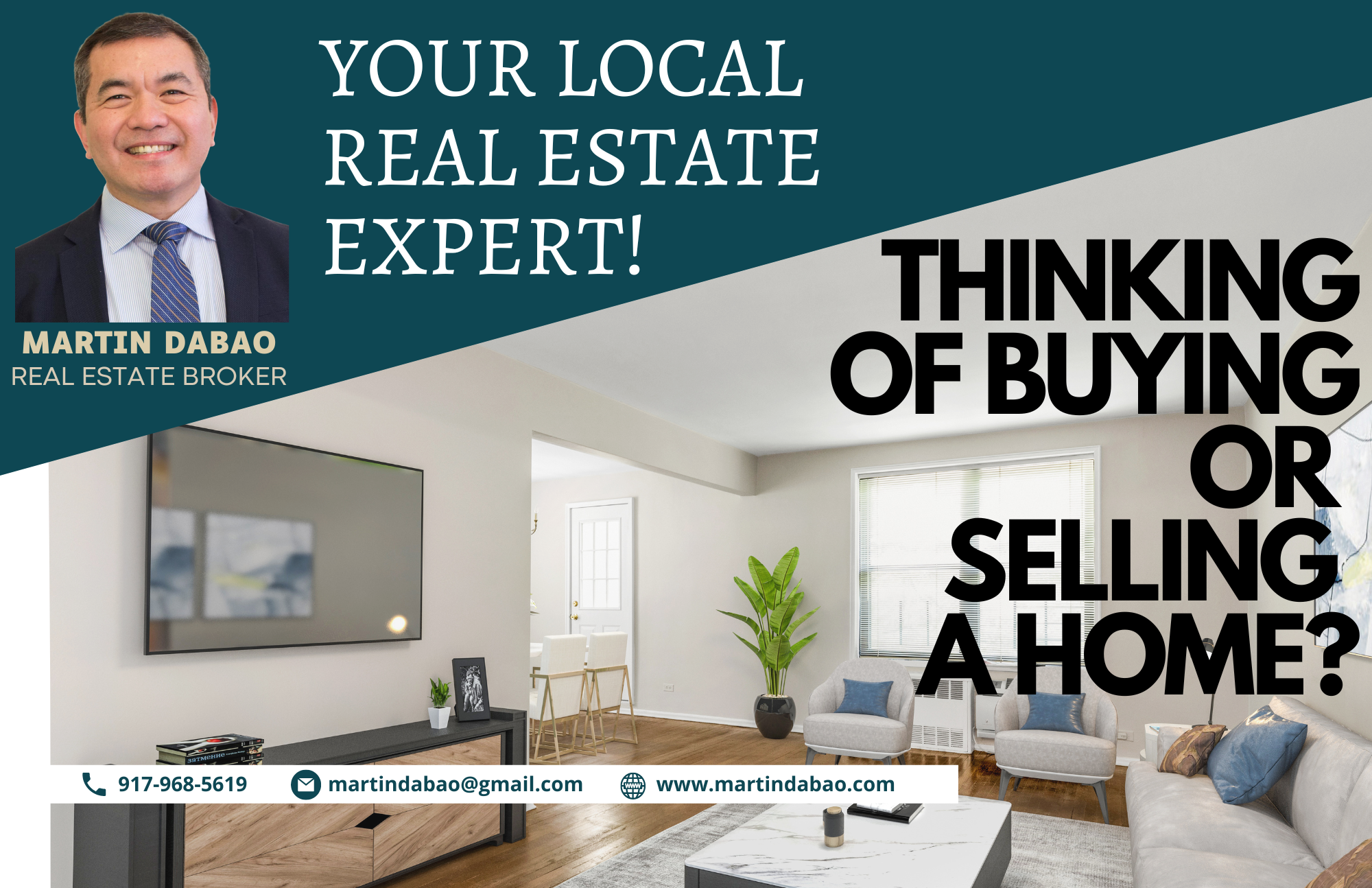 Your Ideal Home Awaits: Unveiling Exceptional Buyer Services
Whether you're embarking on the exciting journey of finding your first home, a dream escape, or strategically investing in properties, your home purchase is more than a transaction – it's a chapter of your story. I am unwaveringly dedicated to delivering buyer services of the utmost excellence.
Tailored to You
Every dream home is unique, and so is my approach. Guiding you with personalized solutions, I'll ensure your choices align with your vision, financial goals, and lifestyle.
With You Every Step
From sought-after neighborhoods to investment opportunities, I'm your dedicated guide throughout this journey. Let's turn your aspirations into addresses.
Elevate Your Search
Let's enhance your home search experience. Partner with me for informed, strategic, and inspired decisions. Your dream home awaits – together, we'll unlock the door.
Maximize Your Home's Potential: Unveiling Tailored Seller Solution
Selling a home involves multiple considerations. No matter your reasons, my effective marketing strategies guarantee you the best possible price. Count on my professional, confidential, and informative service every step of the way.
Strategic Approach
Your home has a story, and I'll showcase its finest aspects to captivate potential buyers. My tailored strategies will ensure your property stands out, enticing buyers to envision a future within its walls.
Your Trusted Guide
Selling isn't just a transaction; it's a partnership built on trust. I'm committed to ethical, confidential service, keeping you in the loop at every turn, so you can make informed decisions.
Together Toward Success
From pricing to presentation, I'll guide you through the process. Selling your home is about unlocking its potential, and together, we'll maximize its appeal and value.
Elevate Your Sale
Elevate your selling experience with a partner who's dedicated to your goals. Let's embark on this journey and elevate your property's value to new heights.